About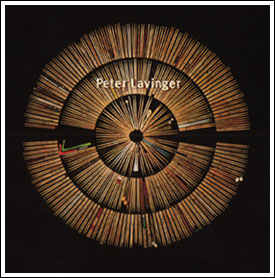 For 25 years, fifth-generation New Yorker Peter Lavinger has amassed "The World's Largest Autographed Drumstick Collection" as certified by The Guinness Book Of World Records .
Lavinger, 40, has procured Hand-Played and Hand-Signed Drumsticks from the greatest, most famous, infamous and influential Drummers and Bands of all time.
The Lavinger Collection embodies varied musical genres including--but not limited to--Rock and Roll, Jazz, Blues, Country, Pop, Funk, Punk and Soul, and spans generations of Artists as varied as Louis Armstrong, Louis Jordan, Woody Herman, Muddy Waters, Charlie Parker, Frank Sinatra, Buddy Holly, Tony Bennett, Frank Zappa, Patsy Cline, The Beatles, The Grateful Dead, Sam Cooke, B.B. King, MC5, Fleetwood Mac, Branford Marsalis, Eric Clapton, Bob Dylan, Miles Davis, The Rolling Stones, CCR, Pink Floyd, R.E. M., U2, The Ramones, The Police, Pearl Jam, Nirvana, Nine Inch Nails and The Flaming Lips among a thousand other Musicians, Drummers and Bands.
In 1980, Lavinger caught a Drumstick at a concert.
In 1989, The Lavinger Collection was displayed in The New York Hard Rock Cafe.
And since opening on Labor Day 1995, Peter's Collection has been showcased (through February 2002) on The Main Exhibition Level of The Rock And Roll Hall Of Fame And Museum, Cleveland, Ohio in a wildly popular exhibit.
In 2000, The Guinness Book Of World Records certified Peter as a World Record Holder and included his Collection into their 2002 Edition, 2004 Edition as well as a prominent feature in The 2005 Guinness Golden Jubilee 50th Anniversary Edition.
Lavinger says "It's a privilege to have The Hall Of Fame and Guinness recognize my work"... "it's that type of critical acclaim and global recognition that elevates my Collection to Iconic status," he admits.
A friend of the Artists, Peter confesses, "these days much of my Drumstick acquisitions are by direct contact with the Drummers at their homes... more so than at live shows".
"It's pretty wild when the phone rings around here" Lavinger says with reverence "On any given day I'll be on the phone with any of my dear friends who've played with Janis Joplin, Jimi Hendrix, Thelonious Monk, James Brown, Phil Spector, The Allman Brothers Band, Little Richard, Neil Young, Elvis Presley or Roger Waters."
Peter's Archive is supported by thousands of Hand-Written Letters that document the Who-What-Where-and-When behind each Drumstick.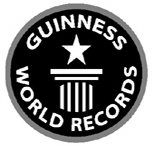 Typical content of these letters states, for example, "these personal gift sticks sent were played at X concert" or "were used to record Y Album" or "were used on Z Tour" or "seen live on this MTV Unplugged set" or "that Saturday Night Live show," etc... only validating the immeasurable Historical Significance of Lavinger's Collection.
Friendly Sites:
Bongs for Sale
Red Vein Kratom
Disposable Vape